"IN THE EVENT OF AN ERROR, YOU SHOULD SPEAK WITH THE HEAD ENGINEER."
The following page is still a work-in-progress. We apologize if this page is lacking information. Please bear with us as we try our best to make improvements and add more information to this page.
The Barrens is the first major location Niko and the Player arrive to. It's a desolate land filled with multiple abysses, ruined machinery, and abandoned factories. Many Phosphor shrimp exist in this area.
Overview
Sublocations
Entrance
After exiting the Starting Area, Niko ends up at the left-most side of the Terminal Room in this area. When they exit for the first time, a cutscene is played showing them stepping out with the Sun as they look at the Tower from a distance.
Outpost
Docks
Cliffs
Lookout point
Mineshaft entrance
Old factory
Dormitories
Shrimp swamp
Trivia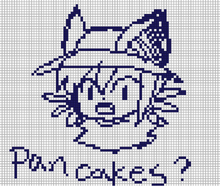 When the map file is opened using RPG Maker XP, a picture of Niko appeared to be drawn using the map's tileset is shown.
There is a ":3" emoticon made using the map's tileset that can be seen on the map file of the entrance area. Seeing it in-game is not possible unless the game is hacked or bugged.
According to a journal entry in the Swamp, the sole reason the poisonous gas doesn't spread is because the native shrimp consume the gas.[

citation needed

]
Ad blocker interference detected!
Wikia is a free-to-use site that makes money from advertising. We have a modified experience for viewers using ad blockers

Wikia is not accessible if you've made further modifications. Remove the custom ad blocker rule(s) and the page will load as expected.